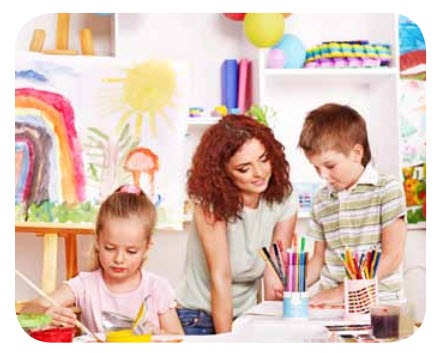 THERE ARE NO MORE PLACES AVAILABLE FOR THIS SERVICE.
Are you scheduled to deliver a presentation, would you like to attend a session or do you simply wish to take a stroll around Florence without your little ones in tow? Not a problem!
Take advantage of the
free childcare service
provided by IMSC, for the first time in the long history of the congress.
A safe, clean environment within the congress area where your children will be taken care of and engaged in fun activities by specialized, English-speaking teachers. Just a few important pieces of information:
The service is provided for children age 1-12.
The service is provided for registered participants at the early bird rate (by June 1st, 2018)
If your child needs to take a nap, please note that a stroller is needed. However, there will be a relaxing area with mats and pillows for children to rest.
If your child needs lunch, please note that it will be served between 12pm and 1pm. Please tick the respective timeslot box on the childcare request form.
To all interested sponsors:
This activity can be sponsored. Please take a look at the

sponsorship prospectus

for further information.
Teachers provided by Canadian Island, a point of reference for children services in Florence for over 20 years: kindergarten, language courses, summer camps in wonderful locations in Tuscany. The school boasts a team of highly qualified and experienced native English speaking teachers. Please go to the website for further information:

www.canadianisland.it