More then 600 rooms are available in Hotels ranging from two to four stars. They can be booked during the registration process.
Terms & Conditions
Please register for your hotel accommodation as soon as possible. Modifications must be communicated in writing to:
info@imsc2018.it
In order to guarantee your reservation you are kindly requested to supply a valid credit card number.
Once you have completed your booking, the hotel voucher will be sent to you by email.
Please note that all prices are per person, per night.
City tax will be charged by the hotel upon check-out.
You will have to pay as deposit:
The first night of your stay
The deposit will be deducted from the hotel bill. Balance of the hotel bill will be paid directly at the hotel upon departure along with extra and personal expenses against hotel receipt.
All prices are in Euro and include VAT.
A number of accommodation (single/double room, apartments) at the University residences in Florence downtown are be available for all participants, students, families, etc... at the cost of € 21-31/night/person.
Details
HERE
.

4 STAR HOTELS
HOTEL AMBASCIATORI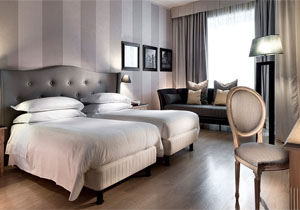 Room rates
DUS
€ 180,00
DOUBLE
€ 200,00
City tax
€ 4,50 per person, per night
Distance from the Congress Center
800 m
HOTEL CLUB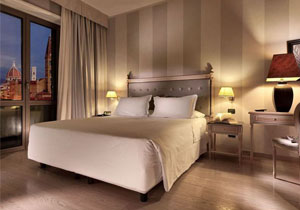 Room rates
DUS
€ 180,00
DOUBLE
€ 200,00
City tax
€ 4,50 per person, per night
Distance from the Congress Center
800 m
HOTEL DIPLOMAT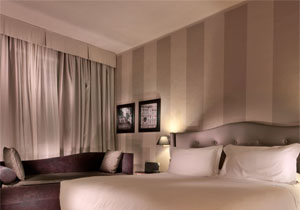 Room rates
DUS
€ 180,00
DOUBLE
€ 200,00
City tax
€ 4,50 per person, per night
Distance from the Congress Center
800 m
NH ANGLO AMERICAN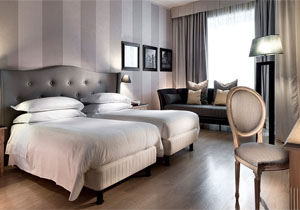 Room rates
DUS
€ 180,00
DOUBLE
€ 195,00
City tax
€ 4,50 per person, per night
Distance from the Congress Center
1,2 Km
NH FIRENZE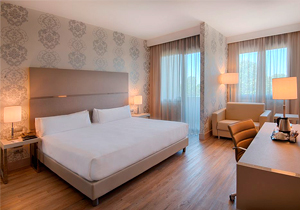 Room rates
DUS
€ 180,00
DOUBLE
€ 195,00
City tax
€ 4,50 per person, per night
Distance from the Congress Center
1,2 Km

3 STAR HOTELS
HOTEL CORONA D'ITALIA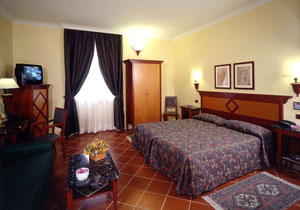 Room rates
DUS
€ 99,00
DOUBLE
€ 115,00
City tax
€ 3,50 per person, per night
Distance from the Congress Center
600 m
HOTEL CARAVAGGIO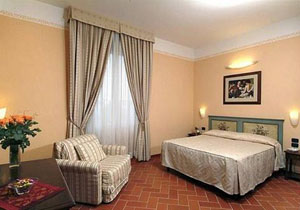 Room rates
DUS
€ 115,00
DOUBLE
€ 135,00
City tax
€ 3,50 per person, per night
Distance from the Congress Center
600 m
HOTEL ANNALENA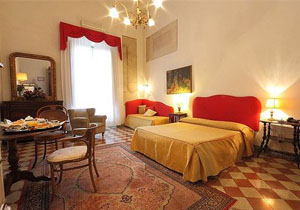 Room rates
DUS
€ 115,00
DOUBLE
€ 135,00
City tax
€ 3,50 per person, per night
Distance from the Congress Center
2,2 Km
HOTEL CIMABUE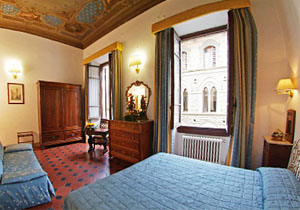 Room rates
DUS
€ 85,00
DOUBLE
€ 90,00
City tax
€ 3,50 per person, per night
Distance from the Congress Center
1 Km

2 STAR HOTELS
HOTEL BELLAVISTA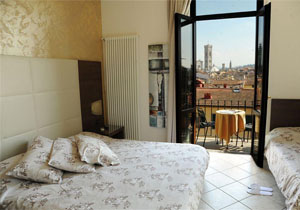 Room rates
DOUBLE
€ 120,00
TPL
€ 129,00
City tax
€ 2,50 per person, per night
Distance from the Congress Center
600 m
HOTEL CASA DEL LAGO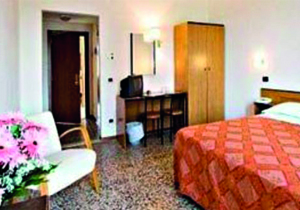 Room rates
DUS
€ 105,00
DOUBLE
€ 109,00
City tax
€ 2,50 per person, per night
Distance from the Congress Center
450 m
HOTEL FIORITA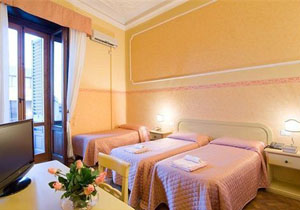 Room rates
DUS
€ 114,00
DOUBLE
€ 124,00
City tax
€ 2,50 per person, per night
Distance from the Congress Center
450 m
HOTEL LOMBARDI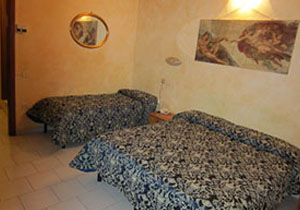 Room rates
DUS
€ 70,00
City tax
€ 2,50 per person, per night
Distance from the Congress Center
900 m